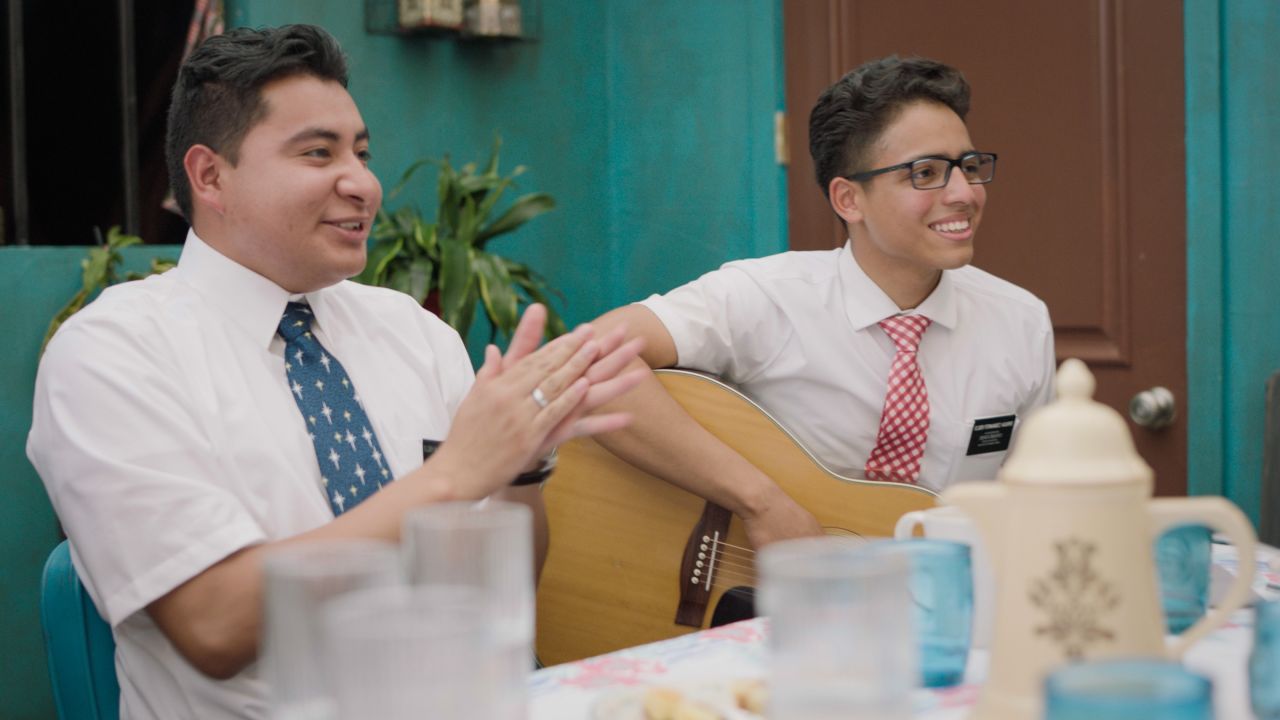 Studera med oss, känn glädjen
Återupplev Jesu födelses skönhet och majestät den här månaden medan du studerar skrifterna med missionärerna.
Tack. Vi hör av oss.
Vi ser fram emot vårt samtal. Vi kontaktar dig inom 24 timmar för att bestämma en tid med dig.
Error: Form could not be submitted at this time. Please try again or refresh the page to start over.
Vare sig det är Lukas 2 eller andra delar av Bibeln som intresserar dig så kommer du att ha några vänliga vägledare som hjälper dig hitta en ny slags frid och ett nytt syfte under december.
Vilka ämnen kan vi studera?
Det är upp till dig. Till en början kan du
utforska bönen i skrifterna
studera julevangeliet
utforska hur du kan stärka din relation till Gud
lära dig hur Jesus kan ge frid till dig och dina närstående.
Fler sätt att vara ett ljus för världen